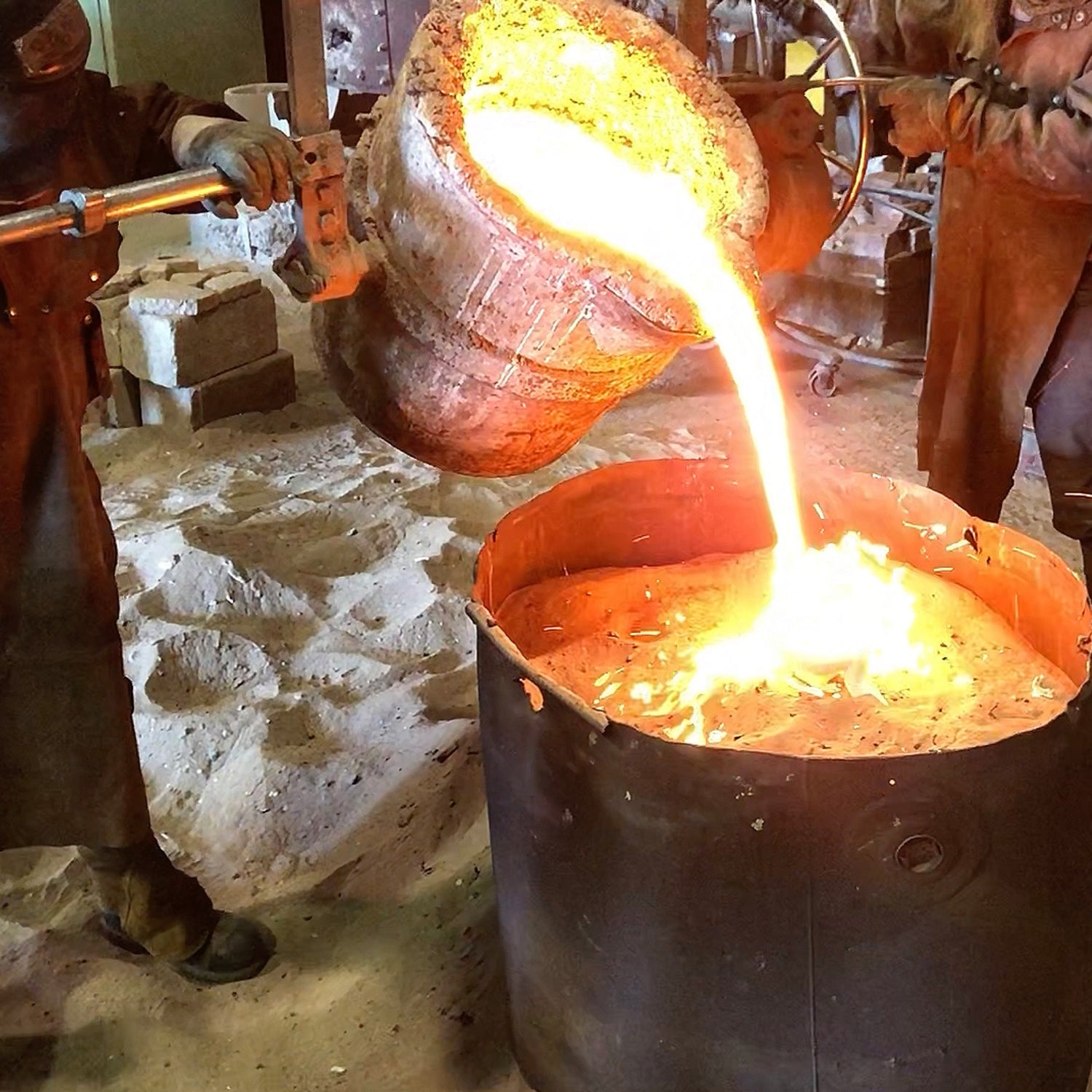 The Project
I have always painted about the potential of objects. This is why I often say my work is most related to still life. It was only a matter of time until one of my subjects emerged in three dimensions. Gazer revisits a beloved theme from my oeuvre — a broom with a mirror. This subject first appears in my work in a 2015 painting titled The Mirror and appears again in my 2020 painting Cassiopeia, the model for this sculpture. 
Mirrors, portals, and windows recur in my work to speak about subjects such as the gaze, voyeurism, objectification, power, and agency. Mirrors and windows in western painting were historically used to objectify and malign their often-feminine subjects. This broom with the mirror symbolizes a powerful transformation — a common tool gazes at themself in an act of self-love and recognition of possibility beyond the intentions of their maker.  
With this sculpture I wanted to work in a material as enduring and historic as oil painting, thus Gazer is bronze; a storied, weighty medium able to hold a myriad of patinas. My utmost respect and gratitude go to the master craftspeople at the foundry who have spent many hours with me and are painstakingly executing each of these bronze works through the magic of metallurgy.  
Gazer invites the viewer on a journey through the art historical cannon in the timeless interplay of form and symbolism as seen from the Arts & Crafts movement to the Surrealists to new millennium imagists like myself.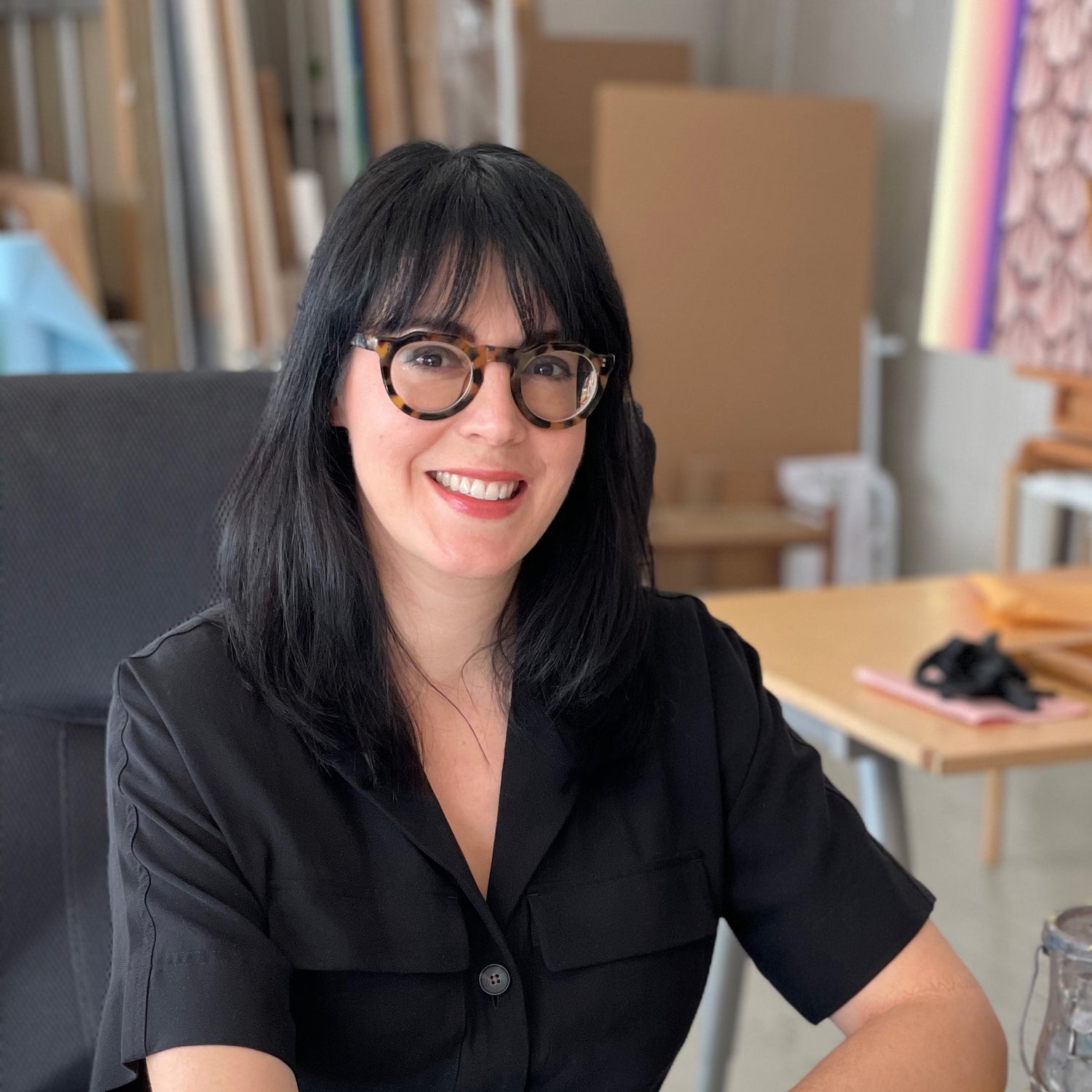 The Artist
Emily Mae Smith's slyly humorous and riveting compositions nod to art historical movements such as Symbolism and Art Nouveau, with a distinctly 21st century spin. Her genre-defying work operates through a lexicon of signs and symbols to address timely subjects including gender, class, and violence. Smith tackles art history's patriarchal myths and creates from a feminist perspective.  
Emily Mae Smith is represented by Petzel, Perrotin, Rodolphe Janssen, and Contemporary Fine Arts.   
Smith has had solo shows at Pond Society (2023); Petzel, NY (2022); Perrotin, Paris (2021); Rodolphe Janssen, Brussels (2021); Savannah College of Art and Design (2020); Marion Art Gallery, Rockefeller Arts Center (2020), among others. Select, recent group exhibitions include: The Hirshhorn Museum and Sculpture Garden (2022); The Los Angeles County Museum of Art (LACMA) (2022); 58th October Salon, Belgrade Biennale (2021); Columbus Museum of Art (2021). 
Smith's work is included in collections such as The Brooklyn Museum; Columbus Museum of Art; The Consortium Museum; Dallas Museum of Art; The Hirshhorn Museum and Sculpture Garden; Los Angeles County Museum of Art; MOCA Los Angeles; Museum Brandhorst; Pond Society; Powerlong Art Museum; Wadsworth Atheneum Museum of Art; and Whitney Museum of American Art, among others. 
Exclusive Drops.
By Creators.
For Collectors.
Sign Up

Subscribe for alerts and first access to each Drop. Follow us on Instagram @phillipsauction for
exclusive content.

Act Fast

Works offered on Dropshop will only be available for a limited time. Once these exclusive pieces are gone, they're gone.

Join In

Once you've received your purchase, tag us on Instagram @phillipsauction to share your curation and engage with the Dropshop community.