Act Fast! Once they're gone, they're gone.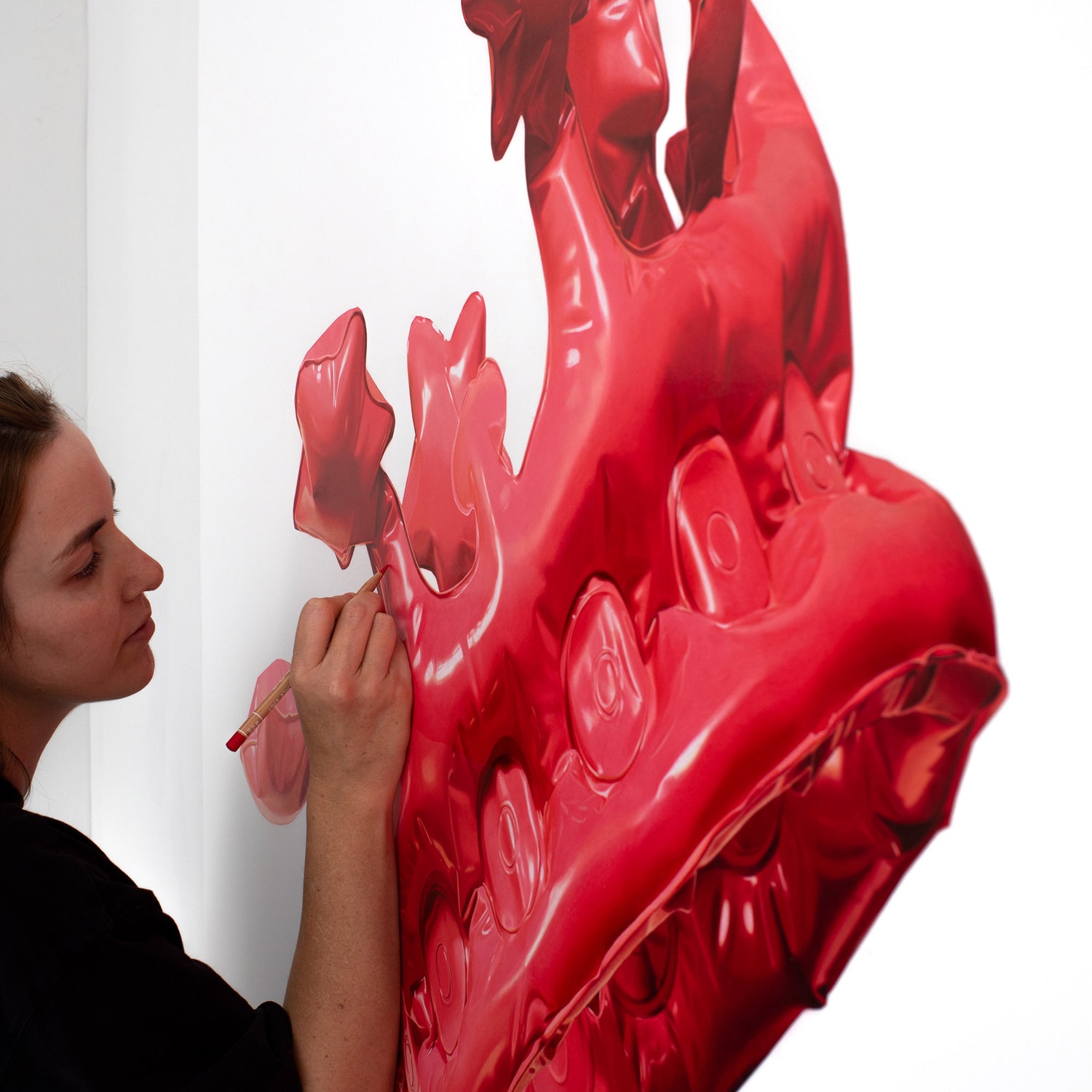 The Project
I have always been fascinated with ordinary run-of-the-mill objects, something you can buy for a couple of bucks from the dollar store. I enjoy the idea of transforming something ordinary into something extraordinary. In this case, an everyday plastic inflatable crown is instantly elevated and manipulated into a grandiose headrest.
Another reason I have been so drawn to inflatable crowns is due to the playful nature of these cheap party-favors. They are meant to represent the monarchy, but they are in fact mocking the very nature of the establishment through their mass production, everything the royals are not.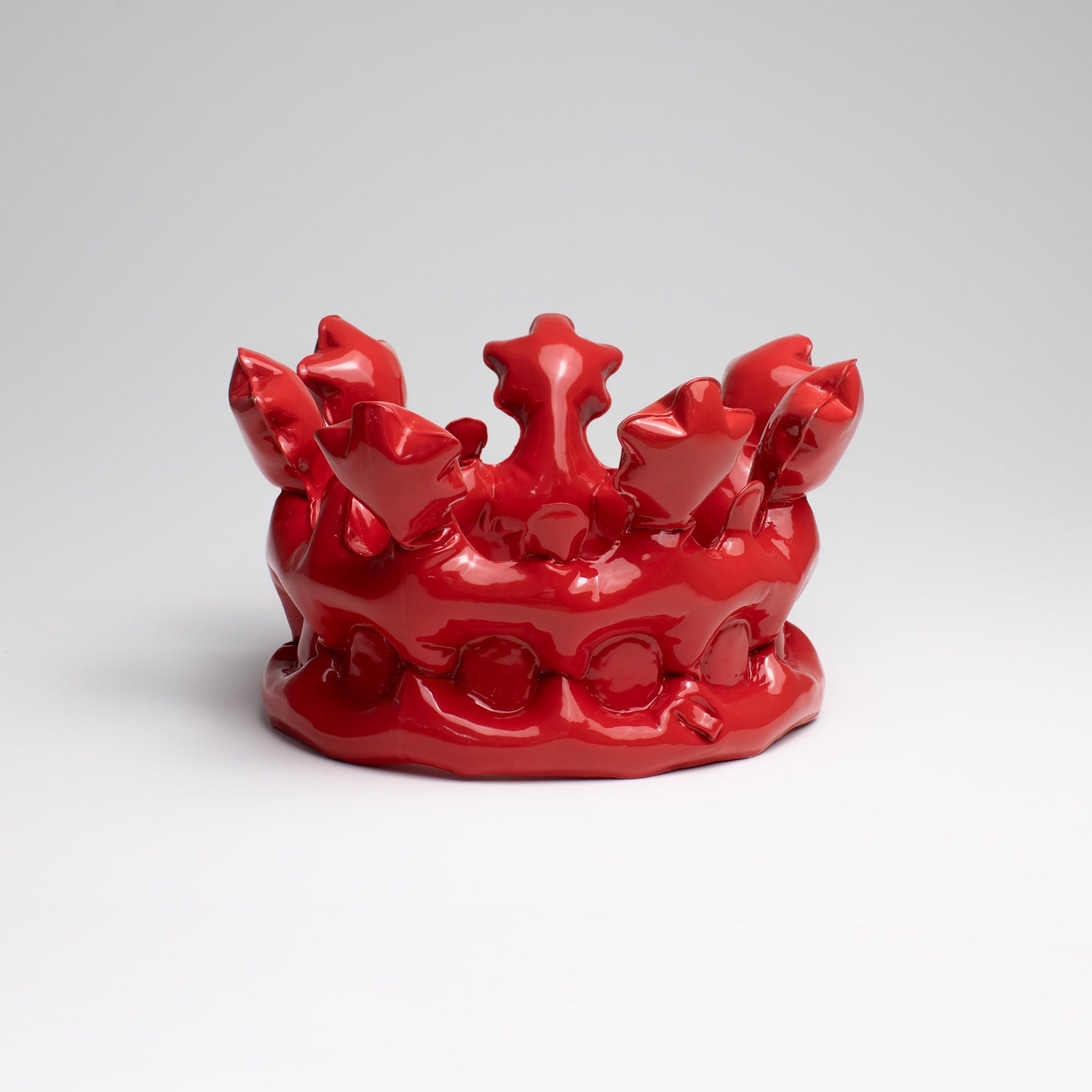 Crown Volume I
The glossy red bronze crown titled Crown Volume I is a tongue in cheek representation of the monarchy and how "pumped up" it appears to be. On the flip side, I really had fun making something ordinary… extraordinary.
A cheap plastic inflatable crown is accessible to all; however, I have manipulated it into a bronze sculpture. I enjoy and respect the craftsmanship of bronze; it is so labor intensive with so many steps involved to realize this final glossy red bronze crown.
Each crown sits inside a custom red leather hat box which also forms part of the artwork. I appreciate the need for every single aspect of this artwork to be impeccable, as if you were the crowned prince unboxing at your own coronation.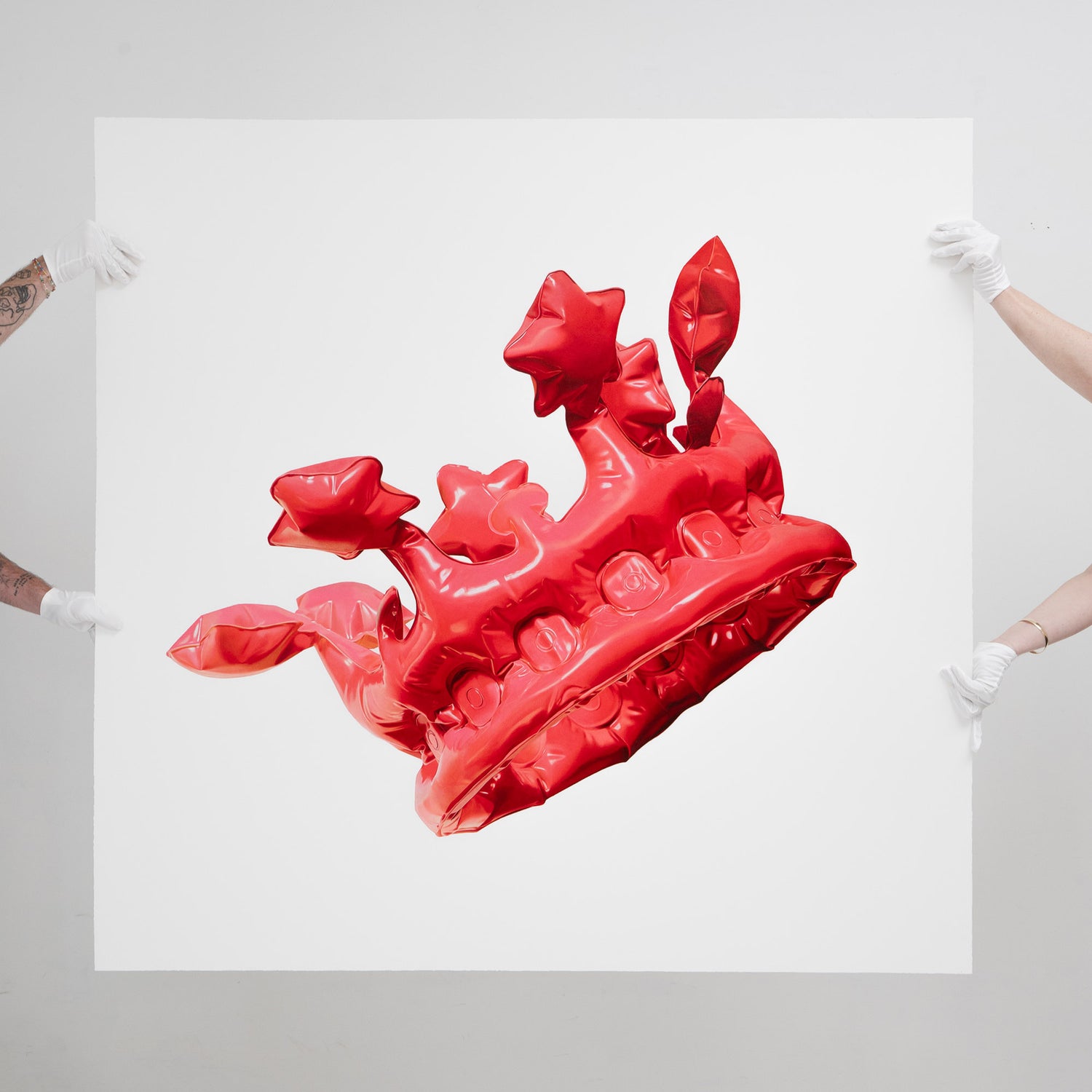 AIR
I find drawing extremely cathartic and the hyperreal has become my signature style. AIR heroizes the inflatable crown on which Crown Volume I was conceived on an epic scale which took me 45 days to complete. The title of the work will memorialize the experiential component of this project which is taking place at Phillips New York headquarters on 19 August.

We'll be staging an epic treasure hunt in the gallery space where a few inflatable crowns marked AIR will be hidden among 50,000 marked SPARE. Lucky seekers will be "crowned" with a Crown Volume I for their collection.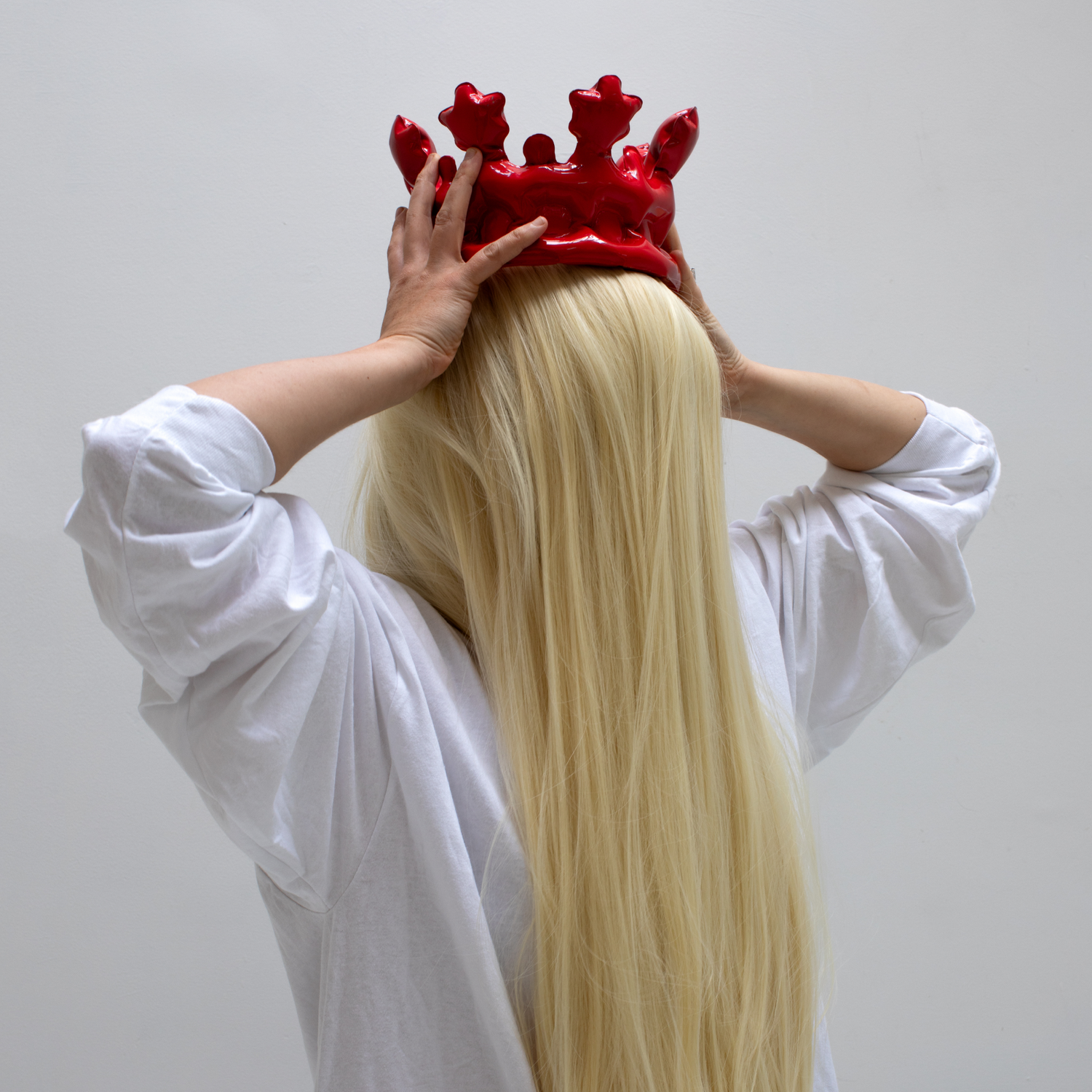 The Artist
Cj Hendry is an Australian artist living and working in Brooklyn, New York. Her earliest mature investigations began in 2013 where she focused on rendering luxury products in black and white ink.  Around 2018 she introduced color into her working practice which opened up her world. Her practice expanded to include more conceptual pursuits.
"I felt limited to a single sheet of paper, I had more to say, I felt suffocated, I just wanted to do big shit and I had to leave paper to fully realize what I had swirling around in my head."
Monumental exhibitions staged by Hendry include "Monochrome" (2018), "Rorschach" (2019), and "Epilogue" (2022), where flower petal-shaped confetti was released over the course of ten days in a rundown cathedral in East London renovated by the artist. Most recently, Hendry culminated "Plaid" (2023) where she built a 5,000 sq/ft indoor playground in a Brooklyn warehouse.
Her capacity as a multidisciplinary artist is expansive, and as a self-represented artist, she has the agility to conceive no limitation. Hendry's cheeky affability is followed closely by her adoring fans through her Instagram @cj_hendry where she documents her projects from concept to reality.
Images and copy courtesy of the artist.