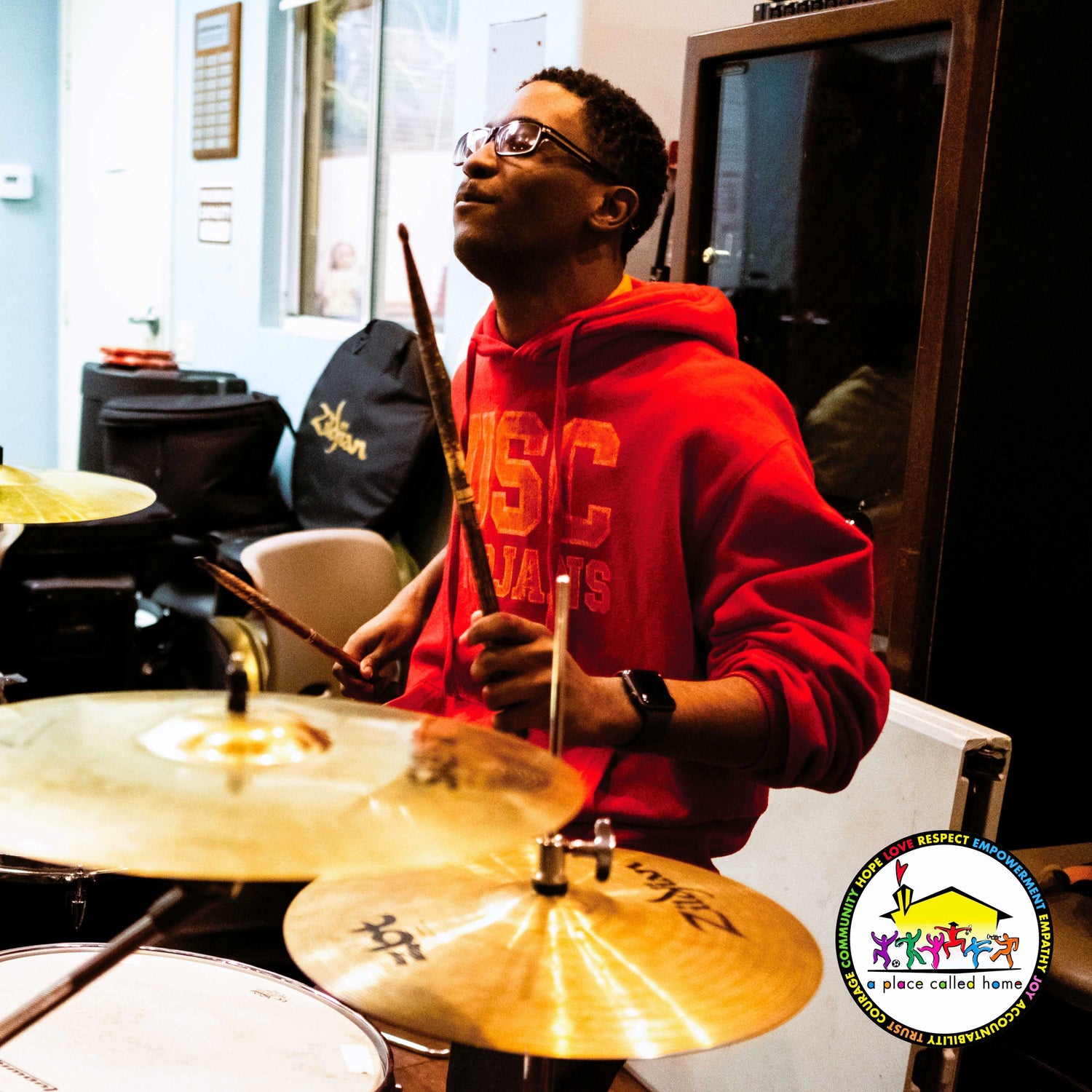 The Online Auction
Missed the drop? There's one more chance!
Number 1 in the edition is now open for bidding through Friday, 17 November, 12pm ET. The successful buyer will also have exclusive access to King Pleasure in Los Angeles, including a private tour of the show with the Basquiat family.
100% of the proceeds from this sale will benefit A Place Called Home, a non-profit organization that helps provide youth in South Los Angeles with access to arts education.  
A Place Called Home is a transformational youth and community center offering proven programs in the arts, education, and wellness. Founded in 1993 as an oasis for youth facing poverty and systemic adversity, our mission is to inspire, encourage, and support the young people in South Los Angeles to achieve social, emotional, and economic success. To learn more visit www.apch.org or follow @apch2830. 
The Project
In celebration of the 50th Anniversary of Hip-Hop, the Estate of Jean-Michel Basquiat is releasing 50 of the original 500 test pressings from 1983 of Beat Bop from the personal collection of the artist. Produced through Tartown Records Co., a label Basquiat established specifically for this pressing, Beat Bop was named one of the "100 Greatest Hip-Hop Songs of All Time" by Rolling Stone.  
The Drop offers 39 of the original 50 copies that remained in Basquiat's personal collection. All are factory-sealed and come in a numbered, handmade commemorative leather case with a signed certificate issued by the Estate of Jean-Michel Basquiat. 
The release marks the first time the Estate has offered any pressings from the artist's personal collection for sale.  
Beat Bop is considered one of the most coveted, and most valuable hip-hop vinyl records, having sold for over $100,000 at auction.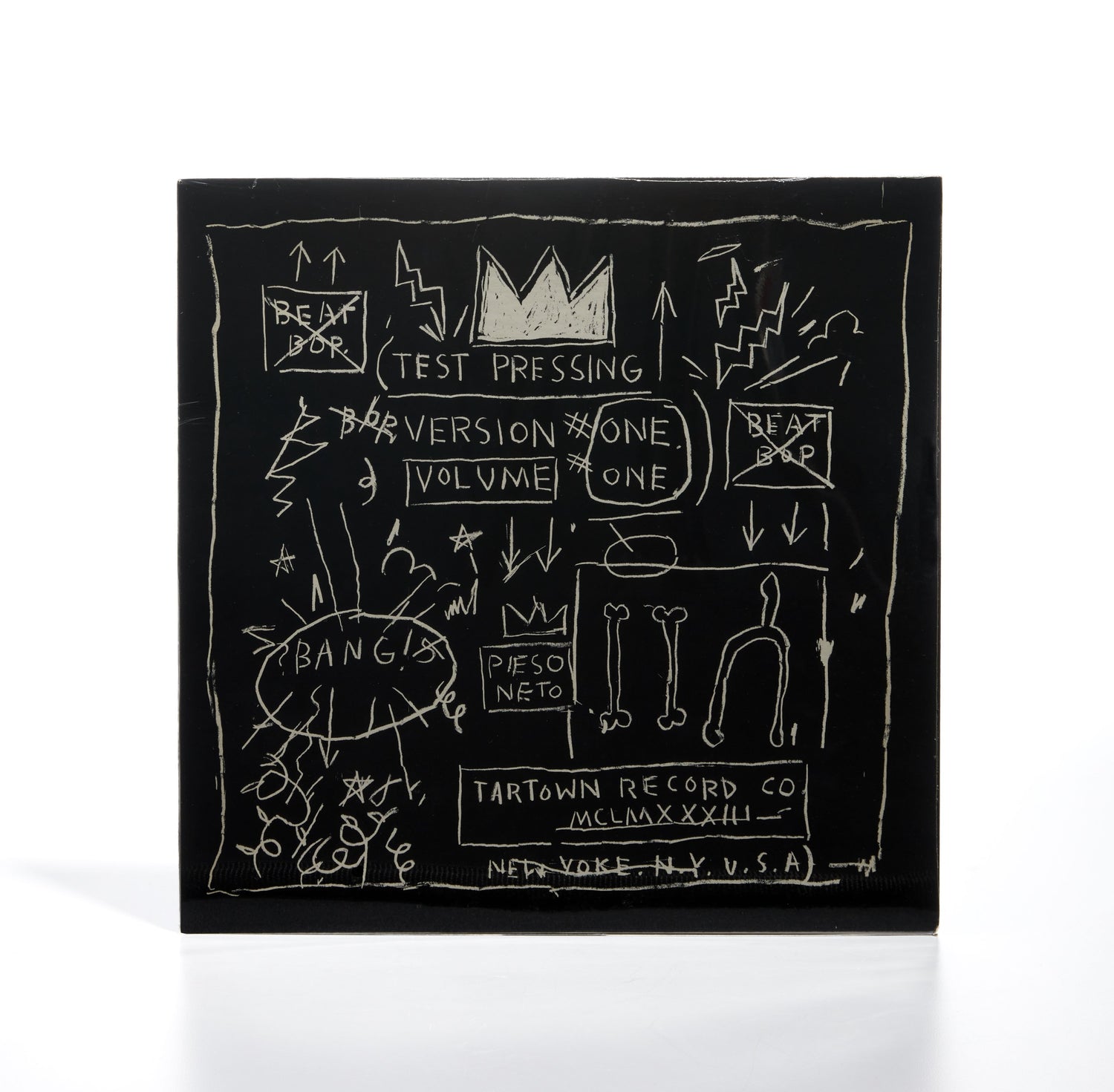 Beat Bop
Produced by Jean-Michel Basquiat in 1983, and originally intended to include the artist on vocals, Beat Bop, features a gritty, ten-minute rap battle between K-Rob and Rammellzee, a multi-disciplinary graffiti artist and musician whom Basquiat exhibited alongside in New York/New Wave in 1981 and later commemorated in his seminal work, Hollywood Africans, 1983 (Whitney Museum of American Art). 
In his 2013 account of Beat Bop in Spin, Profile Records founder, Cory Robbins, recalled, "It didn't follow any rules. It was long and it didn't have a hook. It was so free-form. There's no record like it." Music was a central tenet in Basquiat's life and art.  Beyond DJing at the Mudd Club and performing with his band, Gray, Basquiat incorporated titans of the jazz era into his art, anointing them heroic status in his pantheon of imagery. 
As a keen historian, Beat Bop, is a play on bebop, a type of jazz originating in the 1940s and associated with Charlie Parker, a musician that features in Basquiat's paintings from this year. Basquiat brings the same complex layering that defined this genre to his cover art for Beat Bop which is replete with the hallmarks of his most famous iconography. Basquiat literally crowns the achievement of TEST PRESSING VERSION # ONE VOLUME # ONE and crosses out BEAT BOP twice, a device he often deployed to direct his viewer's attention. The power of this project is conveyed in the thunderbolts and explosive BANG, cribbed from comic and cartoon vernacular. 
$4,000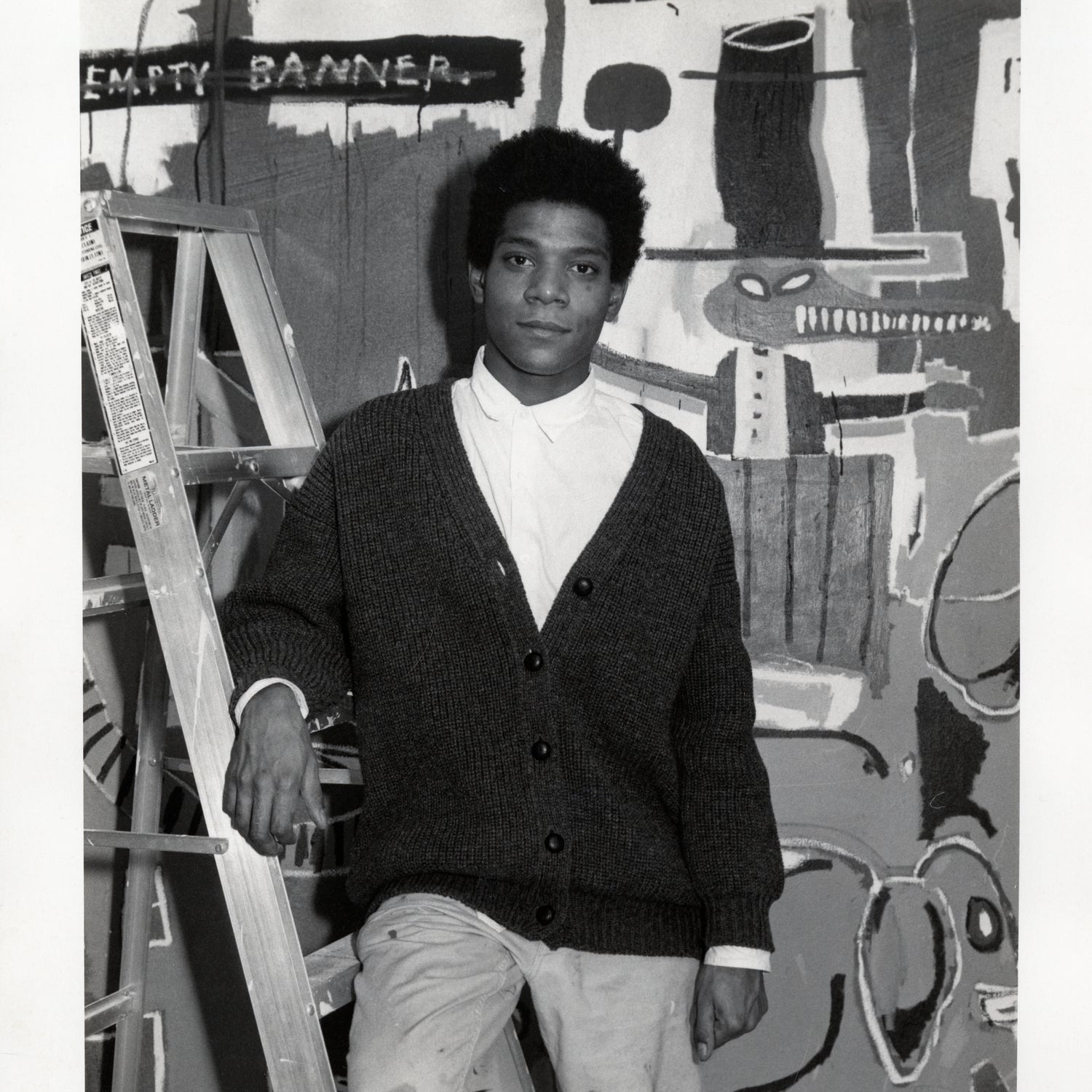 Jean-Michel Basquiat and Tartown Records Co.
One of the most famous American artists of all time, Jean-Michel Basquiat first gained notoriety as an idiosyncratic graffiti artist and street poet in the late 1970s. A voracious autodidact, by 1980, at 22, Basquiat began to direct his extraordinary talent towards painting and drawing. His powerful works brilliantly captured the zeitgeist of the 1980s New York underground scene and catapulted Basquiat on a dizzying meteoric ascent to international stardom that would only be put to a halt by his untimely death in 1988. 
Basquiat's iconoclastic, multi-disciplinary oeuvre is a celebration of free association, autobiograph, music, poetry, and a broad range of art historical sources. His imagery is known across the globe with his paintings held in many of the most prestigious public and private collections. 
In 1983, Jean-Michel Basquiat embarked on a musical venture by establishing Tartown Records Co., providing a platform for his own musical production endeavors. The inception of Tartown Records Co. was marked by the release of Beat Bop. 
Exclusive Drops.
By Creators.
For Collectors.
Sign Up

Subscribe for alerts and first access to each Drop. Follow us on Instagram @phillipsauction
for exclusive content.

Act Fast

Works offered on Dropshop will only be available for a limited time. Once these exclusive pieces are gone, they're gone.

Join In

Once you've received your purchase, tag us on Instagram @phillipsauction to share your curation and engage with the Dropshop community.